Butterfly Guard Re-Discovered by Adam Wardzinski
Adam Wardzinski is one of the best BJJ competitors to come out of Europe
Adam Wardzinski has beat several Black Belt World Champions including guys like Erberth Santos and Isaque Bahiense
Adam is the best modern day butterfly guard player there is
This system is simple, effective, and battle tested
Transform your entire game and learn how to defeat bigger and stronger opponents
This is your opportunity to develop a strong and effective guard game
Course Content
Volume 1
CHAPTER TITLE
START TIME
| | |
| --- | --- |
| Basic butterfly guard sweep | 0 - 5:35 |
| Removing the post into butterfly sweep | 5::35 - 10:24 |
| Head and arm butterfly sweep | 10:24 - 12:34 |
| Butterfly sweep to knee slice | 12:34 - 15:57 |
| Inverted arm bar from butterfly setup | 15:57 - 21:57 |
| Back take from butterfly guard | 21:57 - 28:34 |
| Butterfly sweep to knee slice with overhook control | 28:34 - 34:08 |
| Guillotine from overhook control | 34:08 - 40:43 |
| Hip switch butterfly sweep | 40:43 - 45:17 |
| Omoplata from butterfly | 45:17 - 51:24 |
Volume 2
CHAPTER TITLE
START TIME
| | |
| --- | --- |
| Lazy butterfly grip switches | 0 - 5:51 |
| Lazy butterfly guard basic hook sweep | 5:51 - 12:19 |
| Lazy butterfly to single x to technical stand up sweep | 12:19 - 19:15 |
| Lazy butterfly to single leg x sweep | 19:15 - 23:43 |
| Lazy butterfly to single leg x scissor sweep | 23:43 - 26:37 |
| Loop choke from lazy butterfly guard | 26:37 - 33:18 |
| Options when opponent raises the leg | 33:18 - 38:22 |
Volume 3
CHAPTER TITLE
START TIME
| | |
| --- | --- |
| Single leg x momentum sweep | 0 - 4:38 |
| Pushover sweep | 4:38 - 6:37 |
| Toe hold from single leg x | 6:37 - 12:54 |
| Overhead sweep | 12:54 - 18:41 |
| Single leg x steering wheel sweep | 18:41 - 22:50 |
| Triangle from single leg x setup | 22:50 - 26:48 |
| Q | 26:48 - 34:38 |
| Roll over sweep | 34:38 - 41:05 |
| Arm bar from arm drag | 41:05 - 46:20 |
Adam Wardzinski is one of the best BJJ competitors to come out of Europe
Adam Wardzinski has beat several Black Belt World Champions including guys like Erberth Santos and Isaque Bahiense
Adam is the best modern day butterfly guard player there is
This system is simple, effective, and battle tested
Transform your entire game and learn how to defeat bigger and stronger opponents
This is your opportunity to develop a strong and effective guard game
Course Content
Volume 1
CHAPTER TITLE
START TIME
| | |
| --- | --- |
| Basic butterfly guard sweep | 0 - 5:35 |
| Removing the post into butterfly sweep | 5::35 - 10:24 |
| Head and arm butterfly sweep | 10:24 - 12:34 |
| Butterfly sweep to knee slice | 12:34 - 15:57 |
| Inverted arm bar from butterfly setup | 15:57 - 21:57 |
| Back take from butterfly guard | 21:57 - 28:34 |
| Butterfly sweep to knee slice with overhook control | 28:34 - 34:08 |
| Guillotine from overhook control | 34:08 - 40:43 |
| Hip switch butterfly sweep | 40:43 - 45:17 |
| Omoplata from butterfly | 45:17 - 51:24 |
Volume 2
CHAPTER TITLE
START TIME
| | |
| --- | --- |
| Lazy butterfly grip switches | 0 - 5:51 |
| Lazy butterfly guard basic hook sweep | 5:51 - 12:19 |
| Lazy butterfly to single x to technical stand up sweep | 12:19 - 19:15 |
| Lazy butterfly to single leg x sweep | 19:15 - 23:43 |
| Lazy butterfly to single leg x scissor sweep | 23:43 - 26:37 |
| Loop choke from lazy butterfly guard | 26:37 - 33:18 |
| Options when opponent raises the leg | 33:18 - 38:22 |
Volume 3
CHAPTER TITLE
START TIME
| | |
| --- | --- |
| Single leg x momentum sweep | 0 - 4:38 |
| Pushover sweep | 4:38 - 6:37 |
| Toe hold from single leg x | 6:37 - 12:54 |
| Overhead sweep | 12:54 - 18:41 |
| Single leg x steering wheel sweep | 18:41 - 22:50 |
| Triangle from single leg x setup | 22:50 - 26:48 |
| Q | 26:48 - 34:38 |
| Roll over sweep | 34:38 - 41:05 |
| Arm bar from arm drag | 41:05 - 46:20 |

Check Out The Trailer!
What Will You Learn?
Adam Wardzinski doesn't come from Brazil or the US like almost every elite BJJ athlete on the planet. He comes from a city you've probably never heard of: Poznan, in Poland.

There are no world champions there, it is a normal looking place – not ornate like New York or Paris. Just a quiet European city. But… there is a guy there who is using the Butterfly Guard to KILL everyone – at the highest levels. When you think about it, it is pretty remarkable that someone from a place so out of the way could get so good. What is even crazier is that he mostly taught himself… If he could get this good, couldn't anyone?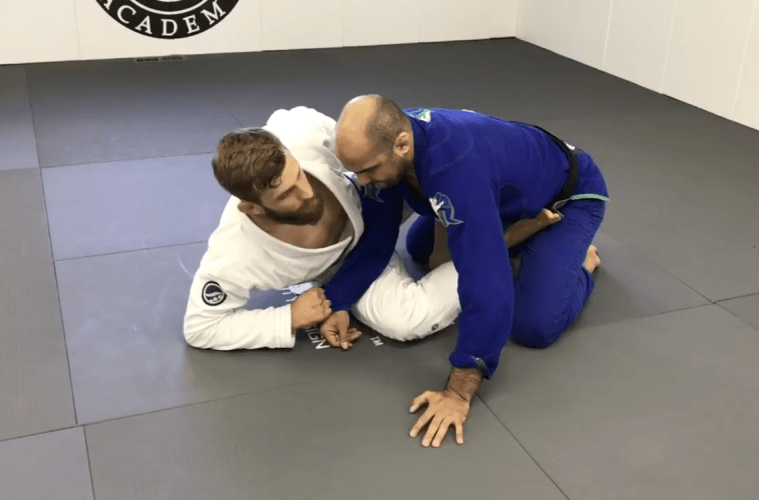 Butterfly guard remains as one of the most effective, explosive, and efficient positions in the world for those who know how to unlock its potential. It's a perfect way to manage the pressure and weight of someone bigger and it doesn't take any special skill or attribute like height or flexibility to do, making it a great choice against a wide variety of opponents. The problem is then… how do you sweep or submit from there? That's where Adam Wardzinski comes in. As one of Europe's top black belts, he has spent years mastering this positon.

Butterfly guard is one of the most battle tested in grappling. It's a common staple for fighters in every level of Brazilian Jiu-Jitsu and is a reliable position for mixed martial artists. Even still, a lot of people end up looking a little more like caterpillars while they are stuck constantly defending. Now you can learn from one of the best, as he leads you through chain after chain of his best stuff.

Adam Wardzinski is one of the best Brazilian Jiu-Jitsu black belts to ever come out of Europe, and is one of the best heavyweights of the modern era. He's proven to be an intense and technical competitor, with wins over World Champion fighters like Erbeth Santos, Muhammed, Isaque Bahiense, and Charles Negromonte! His gameplan is centered around a dynamic guard that he uses to destabilize and dominate.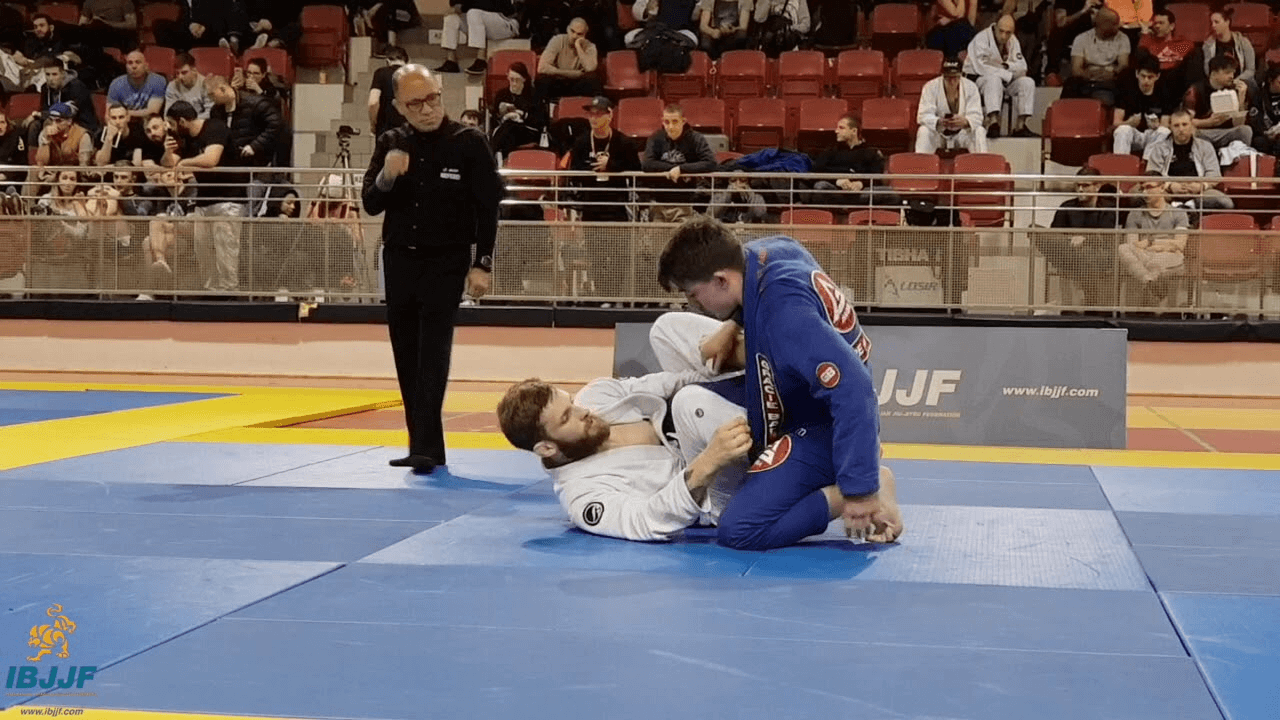 Coming from a small European team, Adam's comprehensive butterfly guard comes from hours and hours of testing and experimenting. While others focused on creating new and different guards, Adam dug deep into exploring what made butterfly guard a time tested favorite of so many Jiu Jitsu greats. Now, he has a solution to every problem he sees! Adam is bringing that same technical, analytical style to this instructional series, leaving no stone unturned while bringing you through every attack he has.

Join Adam as he takes you from the most basic butterfly fundamentals, through to killer sweeps and submissions that are guaranteed to impress. Learn how to attack all directions with the sweep (while threatening the submission), and see what reactions Adam is creating as he keeps his opponent's base shifting like quicksand. Every post or readjustment from your partner will just lead them closer to the next attack in your arsenal after you have mastered this instructional!

Once Adam has taken you through the basics of sweeping from the butterfly, he starts to get really fancy. Find new entries and grips you can attack from, and learn the precise way that Adam finishes his sweeps and why! You won't believe it's as effective as it is! Once you've mastered how to keep their base shifting, you'll learn how to pull them in any direction, creating a formula for unstoppable sweeps.

Feeling 'Lazy'? No Problem!

Enter the lazy butterfly guard at your own peril! While a good butterfly guard requires a control of space and distance, the lazy butterfly guard instead takes aim at using an opponent's posts and base to create opportunities to attack. This aggressive and tricky approach to open guard is built on the same principles as a more traditional butterfly, leaving you free to move and flow.

Chain Your Guards Together For Even More Success!

No guard by itself can work on every problem, but when you are able to connect your attacks together through different positions, you can become a sweeping machine. After his comprehensive technical instruction on how to approach butterfly guard, Adam applies that same methodical perspective to the single leg X. Find out how you can incorporate this into your other attacks, how to sweep them every time, and even some of the trickiest submissions you'll see this year!

Easily one of the best parts of this series is Adam's perspective on the sweep; once he has you controlled, he lets you react and decide how he'll end up on top. If you post one way, he'll hook and sweep you out. If you post, he'll just switch his hips and bring you gently back the other way. Once you pressure in, he drops underneath you, and when you pull back, he'll trap your leg in a single leg X. After watching this, you'll never be left without an go to move from your back again.

Plus much, much more…

You too can unlock one of the sharpest and most effective guards in modern grappling, with this exclusive 4 part video series from Adam Wardzinski. He's traveled around the world and back, perfecting and rediscovering the modern butterfly, and he's here to share it with you! With sweep after sweep, submission after submission, and much, much more, this is a can't miss piece of jiu-jitsu knowledge that has to be seen to be appreciated!

So, What's On The Series?
Part 1
Basic butterfly guard sweep
Removing the post into butterfly sweep
Head and arm butterfly sweep
Butterfly sweep to knee slice
Inverted arm bar from butterfly setup
Back take from butterfly guard
Butterfly sweep to knee slice with overhook control
Guillotine from overhook control
Hip switch butterfly sweep
Omoplata from butterfly

Part 2
Lazy butterfly grip switches
Lazy butterfly guard basic hook sweep
Lazy butterfly to single x to technical stand up sweep
Lazy butterfly to single leg x sweep
Lazy butterfly to single leg x scissor sweep
Loop choke from lazy butterfly guard
Options when opponent raises the leg

Part 3
Single leg x momentum sweep
Pushover sweep
Toe hold from single leg x
Overhead sweep
Single leg x steering wheel sweep
Triangle from single leg x setup
Q
Roll over sweep
Arm bar from arm drag