Closed Guard Domination by Tom DeBlass
Tom DeBlass is one of the most accomplished American Grapplers on the planet
Learn the closed guard secrets of one of the best grapplers
Frustrate and destroy all of your competition
Simplify and slow down the game
Hold back even the most explosive grapplers
Learn from the coach of Garry Tonon
Course Content
Volume 1
CHAPTER TITLE
START TIME
| | |
| --- | --- |
| posture break to omoplata armlock | 0 - 6:49 |
| overhook to TD triangle | 6:49 - 13:50 |
| overhook to omoplata variation | 13:50 - 18:33 |
| preventing an opponent from stalling same side underhook to armlock, far side underhook reversal to neck crank, hip escape to omoplata | 18:33 - 24:13 |
| angled route kimura trap | 24:13 - 29:30 |
| kimura hip bump + kimura/omoplata options | 29:30 - 33:42 |
Volume 2
CHAPTER TITLE
START TIME
| | |
| --- | --- |
| stacking recovery | 0 - 5:45 |
| near side artery guillotine | 5:45 - 11:40 |
| cross side arm bar, near side arm bar, omoplata trap | 11:40 - 19:03 |
| arm bar finish while being stacked | 19:03 - 23:55 |
| high guard back take | 23:55 - 29:12 |
| knee up counter | 29:12 - 34:57 |
| leg underhook to leg attack option/reversal | 34:57 - 38:39 |
Volume 3
CHAPTER TITLE
START TIME
| | |
| --- | --- |
| knee trap sweep | 0 - 3:40 |
| x guard entry from closed guard | 3:40 - 7:32 |
| double ankle pick | 7:32 - 11:36 |
| entry to single leg from closed guard | 11:36 - 15:40 |
| zenga chicken rib buster | 15:40 - 19:29 |
| ashi garami entry | 19:29 - 23:44 |
| scissor sweep/triangle combo | 23:44 - 26:40 |
| overhook hip heist/reversal | 26:40 - 29:33 |
| butterfly transition from closed guard reversal | 29:33 - 32:17 |
| gogoplata | 32:17 - 35:31 |
Volume 4
CHAPTER TITLE
START TIME
| | |
| --- | --- |
| closed guard private lesson with Mike zenga | 0 - 18:22 |
Tom DeBlass is one of the most accomplished American Grapplers on the planet
Learn the closed guard secrets of one of the best grapplers
Frustrate and destroy all of your competition
Simplify and slow down the game
Hold back even the most explosive grapplers
Learn from the coach of Garry Tonon
Course Content
Volume 1
CHAPTER TITLE
START TIME
| | |
| --- | --- |
| posture break to omoplata armlock | 0 - 6:49 |
| overhook to TD triangle | 6:49 - 13:50 |
| overhook to omoplata variation | 13:50 - 18:33 |
| preventing an opponent from stalling same side underhook to armlock, far side underhook reversal to neck crank, hip escape to omoplata | 18:33 - 24:13 |
| angled route kimura trap | 24:13 - 29:30 |
| kimura hip bump + kimura/omoplata options | 29:30 - 33:42 |
Volume 2
CHAPTER TITLE
START TIME
| | |
| --- | --- |
| stacking recovery | 0 - 5:45 |
| near side artery guillotine | 5:45 - 11:40 |
| cross side arm bar, near side arm bar, omoplata trap | 11:40 - 19:03 |
| arm bar finish while being stacked | 19:03 - 23:55 |
| high guard back take | 23:55 - 29:12 |
| knee up counter | 29:12 - 34:57 |
| leg underhook to leg attack option/reversal | 34:57 - 38:39 |
Volume 3
CHAPTER TITLE
START TIME
| | |
| --- | --- |
| knee trap sweep | 0 - 3:40 |
| x guard entry from closed guard | 3:40 - 7:32 |
| double ankle pick | 7:32 - 11:36 |
| entry to single leg from closed guard | 11:36 - 15:40 |
| zenga chicken rib buster | 15:40 - 19:29 |
| ashi garami entry | 19:29 - 23:44 |
| scissor sweep/triangle combo | 23:44 - 26:40 |
| overhook hip heist/reversal | 26:40 - 29:33 |
| butterfly transition from closed guard reversal | 29:33 - 32:17 |
| gogoplata | 32:17 - 35:31 |
Volume 4
CHAPTER TITLE
START TIME
| | |
| --- | --- |
| closed guard private lesson with Mike zenga | 0 - 18:22 |
Check Out The Trailer!
What Will You Learn?
Everyone, when they start BJJ, ends up learning pretty quickly just how powerful the guard really is. It seems a little silly to the common person, that someone sitting down, or even laying down, could do much to defend themselves, let alone control or even dominate a fight.

As you start to train and roll, slowly, surely, you start to learn more and more about what goes into real ground fighting, and how the guard is really one of the most dynamic and dangerous positions in all of BJJ. Now, the only question is, what kind of guard? Sometimes it seems like everywhere you turn, someone is telling you about some new kind of guard, worm guard, snake guard, squid guard, reverse lapel de la who knows guard! These approaches are great, but we have seen time and time again, that the basics must be mastered and respected, and it doesn't come anymore basic than the closed guard, a position everyone learns first, and everyone must have an answer for.

That's where Tom DeBlass comes in. As one of our favorite BJJ Fanatics instructors, Tom has a unique blend of experience, knowledge, and coaching skill that has set him apart as one of the best grappling minds in America. He's always working hard to push grappling to new and interesting places, and his instructional sets have already helped thousands improve their ground game. He's competed, won, and even coached at the highest levels, including giving tutelage to world class grapplers like Garry Tonon and Gordon Ryan. Now, the Ricardo Almeida black belt is turning that grappling wizardry to the closed guard, and he's here to show you how he attacks when he is on bottom.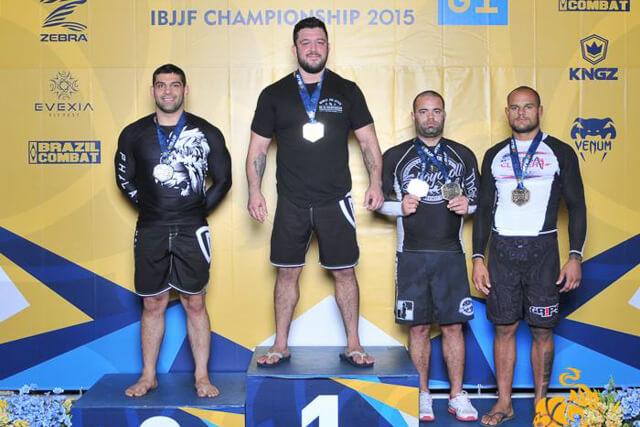 Closed guard is one of the most basic and fundamental guards that every fighter knows, and everyone must have an answer for. Still, for so many, it ends up evolving into a position to hold and recover your energy, or a place to get stuck while someone grinds their elbows into your legs. No fun! Now, thanks to Tom, you can put all that in the past, and level up your bottom game by rediscovering what makes the guard so tricky in the first place.

Instead of the same few basic chokes and armbars that everyone knows, and everyone knows how to defend, Tom has taken his knowledge a step further, studying and finding new ways to control opponents and combine techniques, transforming his guard into one of the trickiest places a grappler can be. By building on the basics, Tom is able to go deeper and deeper into the position, giving you solutions to the most common problems and situations you will find yourself in. It's like a private seminar in the palm of your hand!

We're sure there's some people reading this and shaking their head, very skeptical that this can work for them. My legs are too short, I can't ever break their posture, I feel like I am just holding on. I'm here to tell you, don't worry! Tom is known for his killer half guard, in part because his legs are actually pretty short, actually shorter than his torso. Even still, using the same principles of control that we all do (just applied a little differently), he can always use his guard to defend and then attack.

So, are you ready to change the way you fight from closed guard? Are you ready to finally have the secrets on how to best defend yourself and turn that into your own offense? Then look no further, Tom DeBlass is here to help you.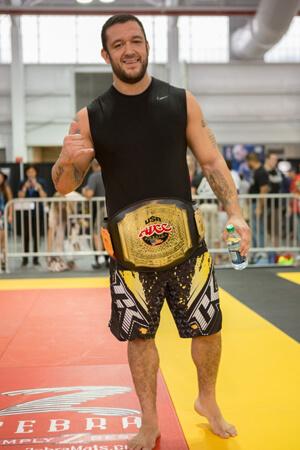 Tom is a veteran coach, and he understands that any good lesson must begin by breaking down the basic approaches to the position he has developed over the years. Tom DeBlass's closed guard is actually pretty unique, he's been able to use it effectively even though he has shorter legs and is usually fighting heavier fighters. He gets this done with his own series of controls that he relies on, knowledge that he is excited to share with you. Once you have them broken down, and you are safe and in control, it's time to start attacking with a beautiful overhook series that is sure to leave your training partners tapping, or an underhook series that is a surefire antidote for anyone who wants to hold tight and stall away the fight.

This 4-volume instructional set has Tom's best counters to all the most common closed guard passes you will come across. Ever find yourself getting stacked from guard, someone bigger and stronger leaning you up on your neck until you have no choice but to hold on for dear life or give up the position? You are far from alone, and now you can finally have an answer for next time. Even better, you'll even learn the key details to finishing a submission lock once you get stacked. Those problems against the pressure fighters in your gym can be a thing of the past! What about someone sliding their knee into your guard, popping it open and leaving you playing catch-up? You are an adjustment away from taking your control back, and Tom is here to show you how.

Closed guard doesn't have to end when your opponent stands up off the mat. Especially in no gi, it's really common to have the person on top trying to stand and posture their way to better position. Does that mean your offense has to end? No way! Just because you don't have them broken down and in your domain doesn't mean you don't have options, which Tom demonstrates amply. He shows how he has turned this would-be bad position into an advantageous one, using the space and momentum to keep his opponent off-balance and struggling to keep up. Sure enough, the leg lock master also finds time to show off his best ashi garami entries from closed guard, a needed staple in the closed guard of any leg locker.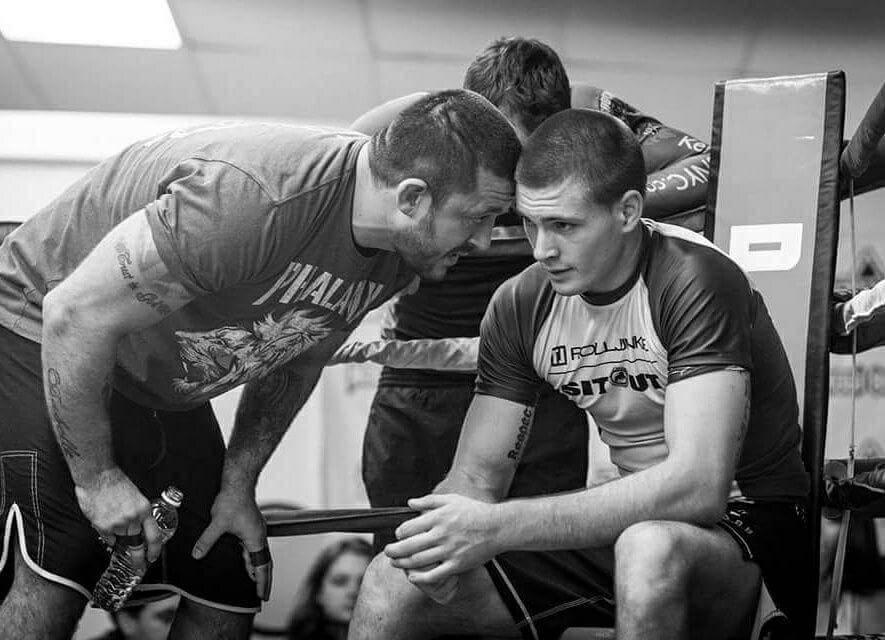 Learn How Anyone Can Make The Closed Guard Their Home!

So, are you ready to change the way you fight from closed guard? Are you ready to finally have the secrets on how to best defend yourself and turn that into your own offense? Then look no further, Tom DeBlass is here to help you.

So, What's On The Series?
Part 1
Posture break to omoplata armlock
Overhook to TD triangle
Overhook to omoplata variation
Preventing an opponent from stalling same side underhook to armlock, far side underhook reversal to neck crank, hip escape to omoplata
Angled route kimura trap
Kimura hip bump + kimura/omoplata options

Part 2
Stacking recovery
Near side artery guillotine
Cross side arm bar, near side arm bar, omoplata trap
Arm bar finish while being stacked
High guard back take
Knee up counter
Leg underhook to leg attack option/reversal

Part 3
Knee trap sweep
X guard entry from closed guard
Double ankle pick
Entry to single leg from closed guard
Zenga chicken rib buster
Ashi garami entry
Scissor sweep/triangle combo
Overhook hip heist/reversal
Butterfly transition from closed guard reversal
Gogoplata

Part 4
Closed guard private lesson with Mike Zenga