The Guard Passing Anthology: Half Guard by Lachlan Giles
Lachlan Giles is an ADCC Veteran, Pan Pacific Champion, and coach to one of the fastest rising starts, Craig Jones
Lachlan Giles is here to change your entire half guard passing game
This is your opportunity to learn how to manipulate anyone from the half guard and use their weight against them to pass
Learn not only to pass, but mount and take the back from half
Lachlan is going to draw back the curtain and let you in on all of his secrets
OVER 10 HOURS OF CONTENT
Course Content
Volume 1
CHAPTER TITLE
START TIME
| | |
| --- | --- |
| Chapter 1. Overview of the series and concepts | 0 - 13:10 |
| Learning to pass the half guard | 13:10 - 15:47 |
| Concepts and applied concepts that are present throughout the series | 15:47 - 42:28 |
| Chapter 2. Forcing the half guard Overview | 42:28 - 46:50 |
| Entries to cross knee through | 46:50 - 56:33 |
| Entries to near side knee through | 56:33 - 1:06:47 |
| Defeating the knee shield | 1:06:47 - 1:21:49 |
| Butterfly guard | 1:21:49 - 1:26:11 |
| Narrated rolling | 1:26:11 - 1:42:30 |
Volume 2
CHAPTER TITLE
START TIME
| | |
| --- | --- |
| Chapter 3. End stage of the pass: Consolidation and back takes Overview | 0 - 3:23 |
| Concepts | 3:23 - 9:43 |
| Techniques and counters: Opponent turning in | 9:43 - 32:06 |
| Techniques and counters: Opponent turning away | 32:06 - 38:35 |
| Bringing it together | 38:35 - 40:54 |
| CHAPTER 4. Cross Knee Through Overview | 40:54 - 45:15 |
| Core concepts | 45:15 - 55:43 |
| Primary attacks | 55:43 - 1:03:53 |
| Counters, problem solving, and applied concepts | 1:03:53 - 1:30:16 |
| Bringing it together | 1:30:16 - 1:32:26 |
Volume 3
CHAPTER TITLE
START TIME
| | |
| --- | --- |
| CHAPTER 5 Three Quarter mount Overview | 0 - 4:40 |
| Core concepts | 4:40 - 10:28 |
| Attacks and counters | 10:28 - 44:36 |
| Bringing it together | 44:36 - 46:42 |
| Chapter 6 Near side knee through Overview and entries | 46:42 - 1:02:18 |
| Applied concepts, techniques, and counters | 1:02:18 - 1:35:45 |
| Bringing it together | 1:35:45 - 1:40:07 |
Volume 4
CHAPTER TITLE
START TIME
| | |
| --- | --- |
| Chapter 7 Smash pass Overview and entries | 0 - 6:32 |
| Applied concepts | 6:32 - 19:56 |
| Attacks, counters, drills, and common errors | 19:56 - 56:40 |
| Bringing it together | 56:40 - 58:57 |
Volume 5
CHAPTER TITLE
START TIME
| | |
| --- | --- |
| Chapter 8 Half guard proper Introduction and overview | 0 - 6:18 |
| Applied concepts | 6:18 - 19:52 |
| Far Side Underhook | 19:52 - 24:25 |
| Far side underhook: High underhook pass | 24:25 - 40:29 |
| Far side underhook: Head on near side | 40:29 - 55:37 |
| Near side underhook and near elbow control | 55:37 - 1:18:09 |
| Without upper body control | 1:18:09 - 1:21:16 |
| Troubleshooting and additional details | 1:21:16 - 1:42:21 |
| Bringing it together | 1:42:21 - 1:45:50 |
Volume 6
CHAPTER TITLE
START TIME
| | |
| --- | --- |
| Chapter 9 The Lockdown | 0 - 13:04 |
| Chapter 10 Half butterfly Overview | 13:04 - 17:57 |
| Applied concepts | 17:57 - 26:21 |
| Attacks, counters, and troubleshooting | 26:21 - 46:32 |
| Bringing it together | 46:32 - 49:28 |
| Chapter 11 Switch Base Overview | 49:28 - 54:54 |
| Applied concepts | 54:54 - 1:01:51 |
| Attacks and counters | 1:01:51 - 1:21:14 |
| Bringing it together | 1:21:14 - 1:22:55 |
Volume 7
CHAPTER TITLE
START TIME
| | |
| --- | --- |
| Chapter 12: Defending their underhook Intro and Overview | 0 - 2:56 |
| Applied concepts | 2:56 - 15:24 |
| Preventing the Underhook | 15:24 - 17:27 |
| Early defense | 17:27 - 26:49 |
| Mid stage defense | 26:49 - 38:48 |
| Late defense | 38:48 - 44:53 |
| Dogfight | 44:53 - 50:32 |
| Linking The Techniques | 50:32 - 53:27 |
| Chapter 13 Reverse half guard Overview | 53:27 - 57:26 |
| Concepts, controls and positioning | 57:26 - 1:08:41 |
| Attacks and counters | 1:08:41 - 1:35:24 |
| Linking the technique | 1:35:24 - 1:37:16 |
| Chapter 14 Deep half guard Intro and overview | 1:37:16 - 1:41:27 |
| Concepts and positioning | 1:41:27 - 1:47:32 |
| Attacks and counters | 1:47:32 - 2:20:36 |
| Bringing it together | 2:20:36 - 2:23:02 |
Volume 8
CHAPTER TITLE
START TIME
| | |
| --- | --- |
| Chapter 15 Linking the positions in this series | 0 - 4:23 |
| Chapter 16 Narrated rolling | 4:23 - 1:40:30 |
Lachlan Giles is an ADCC Veteran, Pan Pacific Champion, and coach to one of the fastest rising starts, Craig Jones
Lachlan Giles is here to change your entire half guard passing game
This is your opportunity to learn how to manipulate anyone from the half guard and use their weight against them to pass
Learn not only to pass, but mount and take the back from half
Lachlan is going to draw back the curtain and let you in on all of his secrets
OVER 10 HOURS OF CONTENT
Course Content
Volume 1
CHAPTER TITLE
START TIME
| | |
| --- | --- |
| Chapter 1. Overview of the series and concepts | 0 - 13:10 |
| Learning to pass the half guard | 13:10 - 15:47 |
| Concepts and applied concepts that are present throughout the series | 15:47 - 42:28 |
| Chapter 2. Forcing the half guard Overview | 42:28 - 46:50 |
| Entries to cross knee through | 46:50 - 56:33 |
| Entries to near side knee through | 56:33 - 1:06:47 |
| Defeating the knee shield | 1:06:47 - 1:21:49 |
| Butterfly guard | 1:21:49 - 1:26:11 |
| Narrated rolling | 1:26:11 - 1:42:30 |
Volume 2
CHAPTER TITLE
START TIME
| | |
| --- | --- |
| Chapter 3. End stage of the pass: Consolidation and back takes Overview | 0 - 3:23 |
| Concepts | 3:23 - 9:43 |
| Techniques and counters: Opponent turning in | 9:43 - 32:06 |
| Techniques and counters: Opponent turning away | 32:06 - 38:35 |
| Bringing it together | 38:35 - 40:54 |
| CHAPTER 4. Cross Knee Through Overview | 40:54 - 45:15 |
| Core concepts | 45:15 - 55:43 |
| Primary attacks | 55:43 - 1:03:53 |
| Counters, problem solving, and applied concepts | 1:03:53 - 1:30:16 |
| Bringing it together | 1:30:16 - 1:32:26 |
Volume 3
CHAPTER TITLE
START TIME
| | |
| --- | --- |
| CHAPTER 5 Three Quarter mount Overview | 0 - 4:40 |
| Core concepts | 4:40 - 10:28 |
| Attacks and counters | 10:28 - 44:36 |
| Bringing it together | 44:36 - 46:42 |
| Chapter 6 Near side knee through Overview and entries | 46:42 - 1:02:18 |
| Applied concepts, techniques, and counters | 1:02:18 - 1:35:45 |
| Bringing it together | 1:35:45 - 1:40:07 |
Volume 4
CHAPTER TITLE
START TIME
| | |
| --- | --- |
| Chapter 7 Smash pass Overview and entries | 0 - 6:32 |
| Applied concepts | 6:32 - 19:56 |
| Attacks, counters, drills, and common errors | 19:56 - 56:40 |
| Bringing it together | 56:40 - 58:57 |
Volume 5
CHAPTER TITLE
START TIME
| | |
| --- | --- |
| Chapter 8 Half guard proper Introduction and overview | 0 - 6:18 |
| Applied concepts | 6:18 - 19:52 |
| Far Side Underhook | 19:52 - 24:25 |
| Far side underhook: High underhook pass | 24:25 - 40:29 |
| Far side underhook: Head on near side | 40:29 - 55:37 |
| Near side underhook and near elbow control | 55:37 - 1:18:09 |
| Without upper body control | 1:18:09 - 1:21:16 |
| Troubleshooting and additional details | 1:21:16 - 1:42:21 |
| Bringing it together | 1:42:21 - 1:45:50 |
Volume 6
CHAPTER TITLE
START TIME
| | |
| --- | --- |
| Chapter 9 The Lockdown | 0 - 13:04 |
| Chapter 10 Half butterfly Overview | 13:04 - 17:57 |
| Applied concepts | 17:57 - 26:21 |
| Attacks, counters, and troubleshooting | 26:21 - 46:32 |
| Bringing it together | 46:32 - 49:28 |
| Chapter 11 Switch Base Overview | 49:28 - 54:54 |
| Applied concepts | 54:54 - 1:01:51 |
| Attacks and counters | 1:01:51 - 1:21:14 |
| Bringing it together | 1:21:14 - 1:22:55 |
Volume 7
CHAPTER TITLE
START TIME
| | |
| --- | --- |
| Chapter 12: Defending their underhook Intro and Overview | 0 - 2:56 |
| Applied concepts | 2:56 - 15:24 |
| Preventing the Underhook | 15:24 - 17:27 |
| Early defense | 17:27 - 26:49 |
| Mid stage defense | 26:49 - 38:48 |
| Late defense | 38:48 - 44:53 |
| Dogfight | 44:53 - 50:32 |
| Linking The Techniques | 50:32 - 53:27 |
| Chapter 13 Reverse half guard Overview | 53:27 - 57:26 |
| Concepts, controls and positioning | 57:26 - 1:08:41 |
| Attacks and counters | 1:08:41 - 1:35:24 |
| Linking the technique | 1:35:24 - 1:37:16 |
| Chapter 14 Deep half guard Intro and overview | 1:37:16 - 1:41:27 |
| Concepts and positioning | 1:41:27 - 1:47:32 |
| Attacks and counters | 1:47:32 - 2:20:36 |
| Bringing it together | 2:20:36 - 2:23:02 |
Volume 8
CHAPTER TITLE
START TIME
| | |
| --- | --- |
| Chapter 15 Linking the positions in this series | 0 - 4:23 |
| Chapter 16 Narrated rolling | 4:23 - 1:40:30 |
Check Out The Trailer!
...
What Will You Learn?
Lachlan Giles Breaks Down Passing The Half Guard In Incredible Detail, With Everything From The Most Fundamental Concepts To World Caliber Attacks And Counters

Learn how to pass and smash the half guard, one of BJJ's most important positions, with one of our most detailed releases ever from Lachlan Giles.. Lachlan, head coach of Australia's Absolute MMA, is a half guard master and one of the best no-gi technicians in the world, and he is here to share all of the knowledge, technique, and strategy he has around how to stay safe and progress through the half guard.

Lachlan is an IBJJF World No Gi Championships medalist, a Pan Pacific champion (gi and no gi, weight class and absolute), and a multiple time ADCC veteran, and he does it with a methodical, technical style that he has used to beat bigger, stronger opponents consistently. With 15 chapters across 8-volumes, this is a complete universe on understanding and breaking down the half guard.


From top, you are going to be forced to deal with half guard every time you want to fight from top, and having answers in every position is key. With the half guard becoming a more dynamic position all the time, you need to know what to do and have a system around positionally sound, fundamental attacks. Lachlan's 8-volume release goes through every major variation of the half guard and how you can negate your opponent and work for the best submissions and passes available.

Lachlan goes position to position, explaining your opponent's options, your defenses and counters, and the applied concepts that will determine if you win or lose the position. Develop this system from beginning to end, with how to force the half guard, pass, finalize the positions, and troubleshoot any problems you have along the way. Win every time from the knee shield, lockdown, reverse half guard, half butterfly, deep half guard, and more!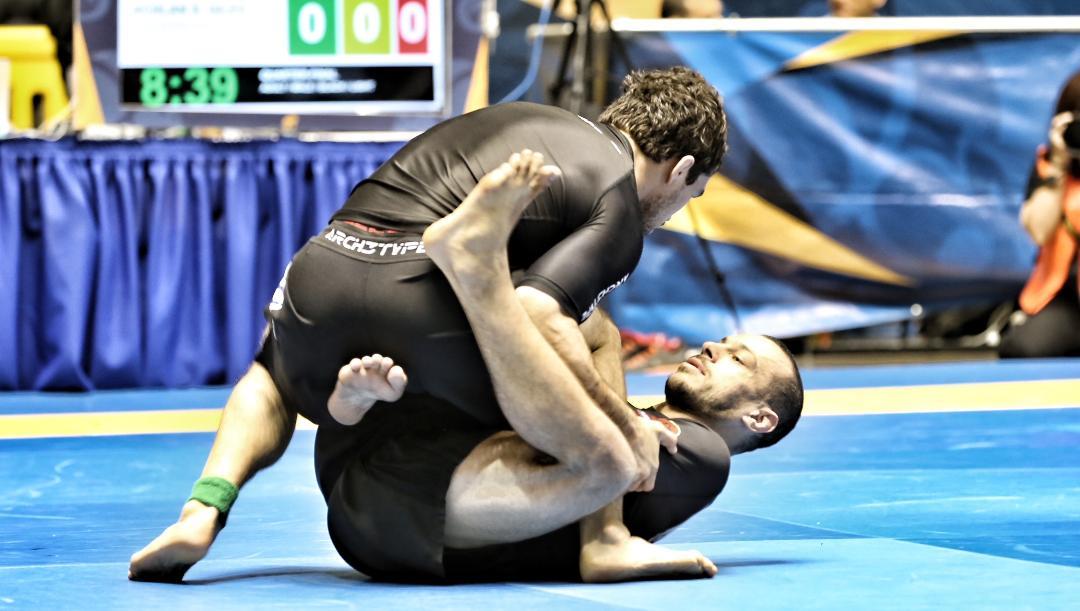 This video set holds absolutely nothing back when it comes to the top half guard position. Starting from the basic positioning and little battles that you will face in the guard, you can make sure your fundamentals are on point before you move on to the passes and submissions that you can rely on when you are sparring and competing, even against grapplers bigger, stronger, faster, or younger.

Go along as Lachlan helps you troubleshoot against the common attacks each position will expect, a valuable piece of information for anyone looking to really develop their top game against a half guard ace.

More than just a great fighter, Lachlan is a really fantastic coach, with a genuine skill for explaining things in a way that is really accessible for anyone to understand. He is able to point out the key details that his students need, without making anything so complicated that only a few can get it. He runs one of the largest BJJ gyms in Australia, Absolute Mixed Martial Arts, and he is one of the head instructors of exciting submission ace Craig Jones.

This instructional series is an encyclopedia on the half guard position, giving you options and answers for any problems the top fighter may present. Lachlan's worked hard to develop this system around top half, and now that system can help you have great success too. For anyone who wants to win every time from top, or anyone who needs to expand their knowledge as they study how to fight through the guard, or just someone looking to understand how a world class fighter approaches his game, this set is perfect for you.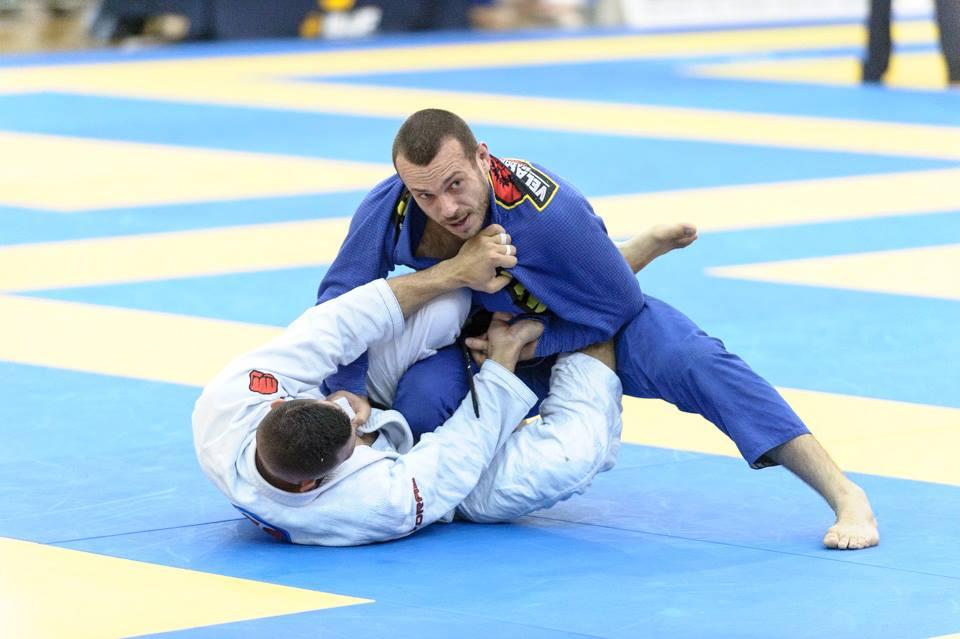 Understand The Half Guard And Attack With A System Built Around Passing And Attacking The Guard!


Across 15 chapters, Lachlan explains in full detail every type of half guard you will need to solve to develop a full system around passing. Every chapter gives you the fundamental concepts you need to understand, the primary attacks you should always be working for, and how to troubleshoot against different problems you might encounter. By linking together every position Lachlan goes through, you can create a system around always moving closer to the pass, switching to a new type of half guard when needed, which will give you a huge edge in your top game.

Start this series by learning some of the key ways you can force the half guard from top, so you can start your passing series. From there, get Lachlan's insights on the cross knee through, knee across, and smash passes that you can combine for maximum effectiveness. Each position offers you new challenges for passing, but with Lachlan's precise detail-oriented coaching, you can slide, smash, and pass your way through to side control, mount, or the back.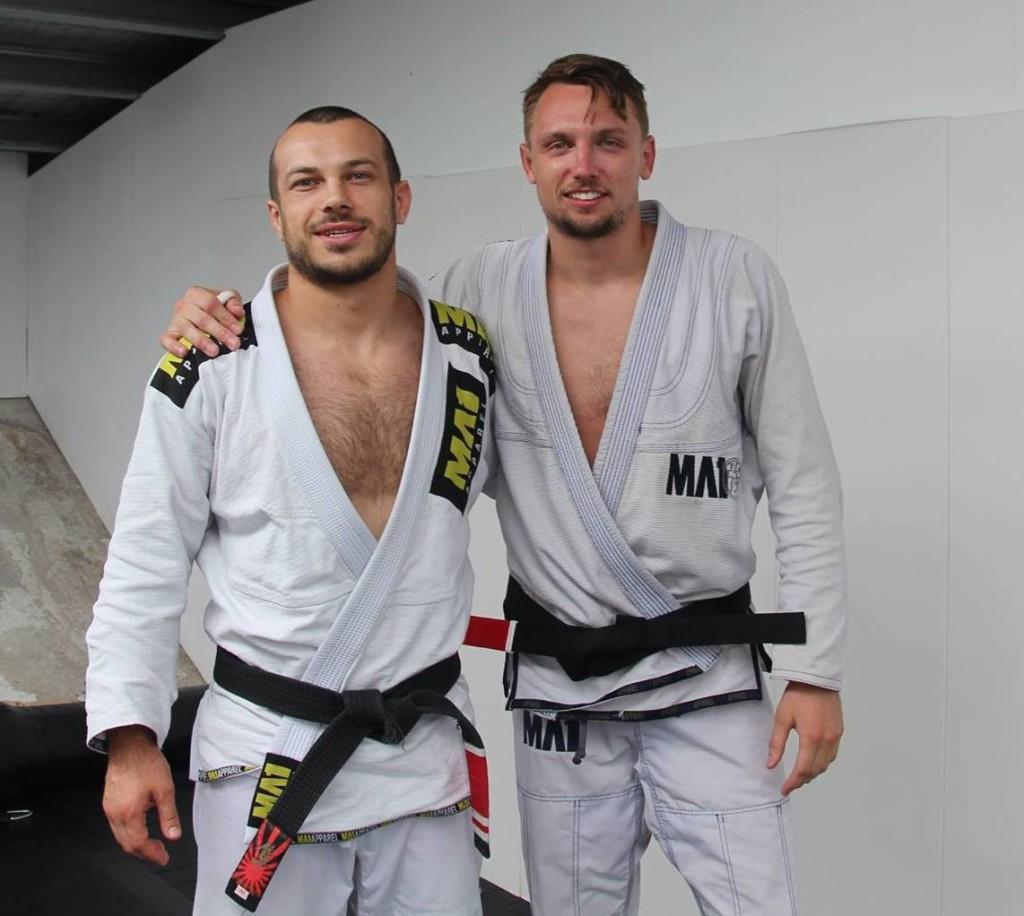 There's so many kinds of half guard that you need to understand to be effective in passing, and Lachlan covers each in expert fashion, giving you all you need to win. End your frustrations around deep half and knee shield, learn what to do when someone gets an underhook on you, and how you can break through lockdown hooks and butterfly hooks. No matter how someone wants to play half guard against you, have an answer ready for them.

In addition to the technical discussions, watch live narrated footage of Lachlan rolling against each of these positions and watch as his system is put to the test. You'll hear him explain exactly what he's doing, why he's doing it, and what to watch for as he takes on different fighters and different styles while demonstrating his moves live.

Learn How You Can Use This Passing System To Beat Anyone's Guard, No Matter Their Size, Strength, Or Explosiveness


So, What's On The Series?
Part 1
Chapter 1. Overview of the series and concepts
Learning to pass the half guard
Concepts and applied concepts that are present throughout the series
Chapter 2. Forcing the half guard Overview
Entries to cross knee through
Entries to near side knee through
Defeating the knee shield
Butterfly guard
Narrated rolling

Part 2
Chapter 3. End stage of the pass: Consolidation and back takes Overview
Concepts
Techniques and counters: Opponent turning in
Techniques and counters: Opponent turning away
Bringing it together
CHAPTER 4. Cross Knee Through Overview
Core concepts
Primary attacks
Counters, problem solving, and applied concepts
Bringing it together

Part 3
CHAPTER 5 Three Quarter mount Overview
Core concepts
Attacks and counters
Bringing it together
Chapter 6 Near side knee through Overview and entries
Applied concepts, techniques, and counters
Bringing it together

Part 4
Chapter 7 Smash pass Overview and entries
Applied concepts
Attacks, counters, drills, and common errors
Bringing it together

Part 5
Chapter 8 Half guard proper Introduction and overview
Applied concepts
Far Side Underhook
Far side underhook: High underhook pass
Far side underhook: Head on near side
Near side underhook and near elbow control
Without upper body control
Troubleshooting and additional details
Bringing it together

Part 6
Chapter 9 The Lockdown
Chapter 10 Half butterfly Overview
Applied concepts
Attacks, counters, and troubleshooting
Bringing it together
Chapter 11 Switch Base Overview
Applied concepts
Attacks and counters
Bringing it together

Part 7
Chapter 12: Defending their underhook Intro and Overview
Applied concepts
Preventing the Underhook
Early defense
Mid stage defense
Late defense
Dogfight
Linking The Techniques
Chapter 13 Reverse half guard Overview
Concepts, controls and positioning
Attacks and counters
Linking the technique
Chapter 14 Deep half guard Intro and overview
Concepts and positioning
Attacks and counters
Bringing it together

Part 8
Chapter 15 Linking the positions in this series
Chapter 16 Narrated rolling